Essential oil uses may vary depending on the season. If you're looking for ways to maximize your essential oils this Winter. These ideas are the perfect way to introduce essential oils to family and friends who are visiting this holiday season. Here are 5 simple ideas you can try with minimal effort!
Uses For Essential Oils For The Holiday Season
1. Ease Away Winter Flu and Cold Symptoms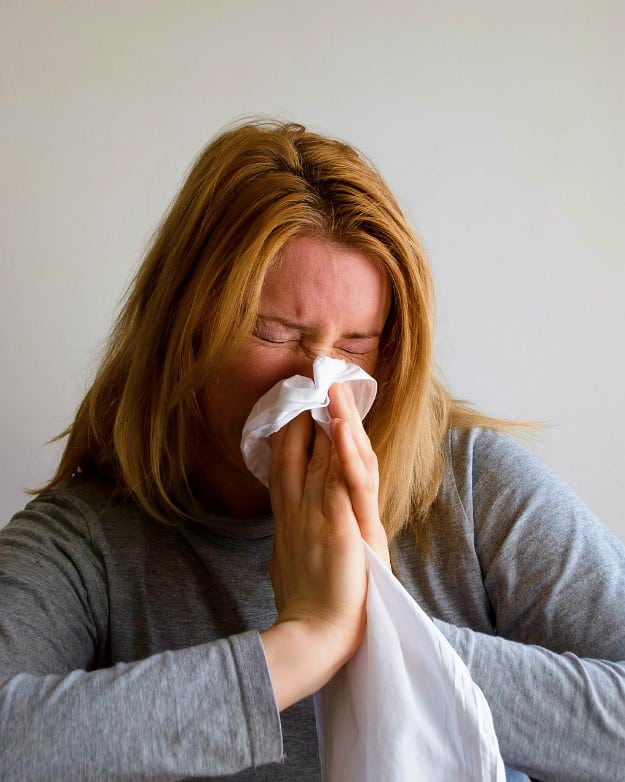 We all know that with the colder months rolling in, and with the kids back in school, the germs and dirt will without a doubt make its way inside our home ? making us vulnerable to common winter illnesses. Be ready and keep the best essential oil for flu and colds handy.?These oils are used best to help alleviate flu, cold, and their symptoms.
Petitgrain
Oregano
Chamomile
Peppermint
Eucalyptus
2. Make Your Home Comfortable

Making your home comfortable during the holiday is no sweat when using essential oils. Having an essential oils diffuser will not only allow you to enjoy the oil's therapeutic scent but also give you a wonderful experience with amazingly diverse benefits.
Even if you don't have a collection of holiday blends, you can definitely DIY your own blends of essential oils to diffuse. Below are some combinations you will surely enjoy and love.
1 drop of clove, rosemary, cinnamon, orange, and eucalyptus (this blend is great to boost your immune system)
1 drop of ginger and clove, and 2 drops of cinnamon bark
2 drops of clove and 1 drop of orange and cinnamon bark
1 drop of cedarwood, 2 drops of pine or fir, and 3 drops of cypress
1 drop of ginger and clove, 2 drops of?frankincense, and 3 drops of orange
3. Decorate With Essential Oils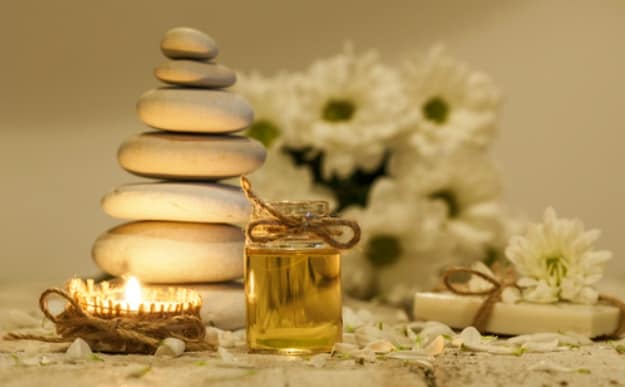 Wondering how to do this? Simply spray or dab a few drops of your favorite essential oil to your home decor. If you love DIYing your homemade ornaments, especially with pine cones, sprinkle a few drops on them and arranged them in an open decorative container, or spray some on your homemade wreath hanging on your door.
4. Add It To Your Homemade Gifts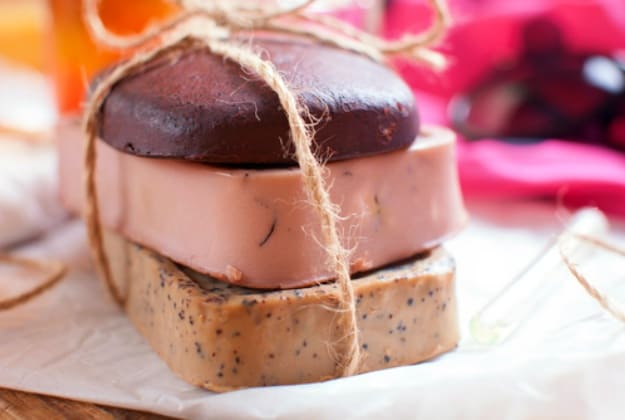 There's just something extra special about homemade gifts, and they open up so many possibilities! If you have the time and inclination for it, a few of homemade gift ideas below will be even more perfect infused with your favorite essential oils.
Homemade Lotion Bars – We use these every day. They're great for dry skin brought about by cold weather!
Homemade Lavender Lotion – Perfect for someone who's always having a stressful day at work. Lavender has anti-anxiety properties and the ability to foster relaxation.
Homemade Bath Bombs – Tiny bath bombs are pricey and we prefer making them than buying. We're sure anyone who wants to experience a luxurious bath this holiday would love to have this homemade gift. Make it even more special by personalizing it with your recipient's favorite scent.
5. Take it to your Holiday Travels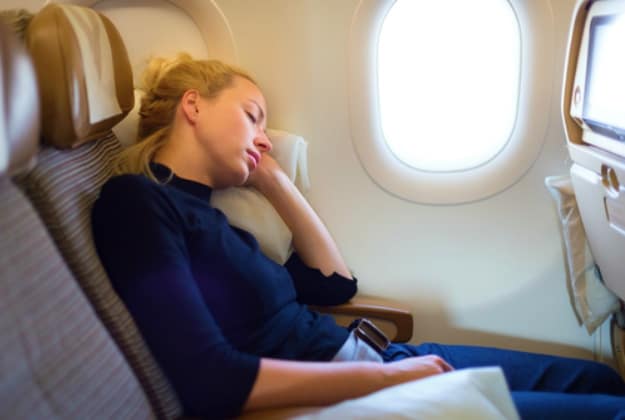 The holidays are always a season we look forward to, a time when we can unwind and relax from the worries of our daily routines. If you're planning to go on a holiday trip and likely to experience common travel problems like jet lag, and travel sickness ? you'll find having the following essential oils in your baggage really helpful.
Essential Oils For Jet Lag
Jet lag occurs after a long period of flight. Your body clock tends to become unsynchronized because of traveling across different time zones. To help you re-synchronize your body clock once you arrive at your destination, use grapefruit essential oil. Grapefruit oil may help you stay focused and alert while adjusting to the various time zone.
You may also use geranium and lavender oils to help you relax before going to bed. Lavender has de-stressing benefits and with geranium's harmonizing properties, these will help you recover your body's normal sleep pattern.
You may use these oils in the shower, vaporize, or create a footbath instead. Or blend these essential oils in your base lotion and simply use it before going to bed. Also, include a peppermint essential oil in your travel kit to use in the morning and help you wake up and stimulate your mind once again.
Essential Oils For Travel Sickness
Travel sickness is a general complaint and can be experienced in any mode of transportation. Ginger and peppermint oils are favorites for relieving the symptoms of travel sickness. Use ginger to help you manage nausea and seasickness. The best approach to use these oils is inhaled from your handkerchief or a piece of tissue. Put 1 drop of peppermint and 3 drops of ginger on your hanky or tissue, then slowly inhale. This will help you clear your head and calm your stomach. Ginger is believed to be the best essential oil for any type of travel sickness, and with peppermint, it makes a truly effective remedy for this difficult situation.
Still got time for more uses for essential oils? Learn how to diffuse essential oils with this video from Mama Natural:
There you have it?? our list of uses for essential oils during the holidays.?Start stocking up with seasonal essential oil classics like cinnamon, peppermint, and fir along with your personal favorites. Now's the perfect time to grab those oils and diffusers you know would also make great gifts. Happy Holidays!
Do you have your personal essential oil favorite? What are your own uses for essential oils? Let us know in the comments section below.
SaveSave
SaveSave