With Christmas right around the corner, there are holidays to plan, elaborate meals to prepare, and presents to buy for friends, coworkers, and family. The pressure to find the perfect gifts for all the loved ones in your life can be overwhelming – they must be unique and meaningful without breaking the bank. If you?re completely stumped with the stocking stuffers for this Christmas, look no further! We?ve got you covered with 4 of our most popular organic Christmas gifts that will not only meet your budgetary needs but will also ensure that your friends and family are feeling fresh, relaxed, and rejuvenated this holiday season.
Unique Self-Care Gifts They Won't Forget
1. Mint Chocolate Body Butter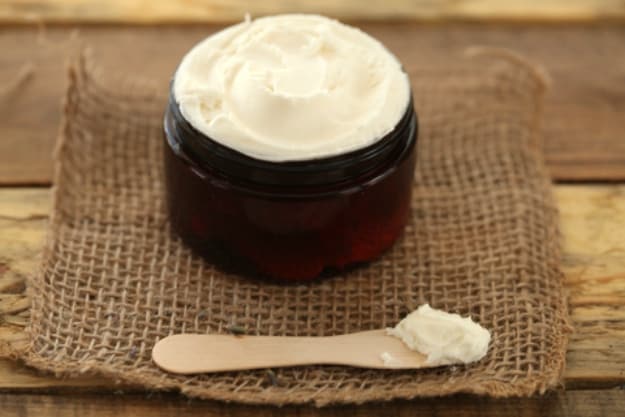 Forget the same scents that Bath and Body Works releases year after year – this Christmas we?re sharing our special secret Mint Chocolate Body Butter that offers a new twist on an old classic Christmas smell. With just three ingredients and a natural process to make, this creamy and nourishing body butter will either have you dreaming of warmer summer days or will remind you of your favorite Starbucks peppermint hot chocolate.
Ingredients:
? cup cocoa butter
? cup coconut oil
20-40 drops of peppermint essential oil
How To:
Add the coconut oil and the cocoa butter to a medium-sized mixing bowl. Sprinkle the drops of your peppermint oil on the top of the mixture and begin to mix, pausing every so often to scrape the sides of the bowl. An approximate 8 minutes will get the body butter fluffy and airy. Your mixture will be ready to go and can now be emptied into a mason jar and bottled up for a perfect holiday treat!
2. Homemade Shaving Cream Recipe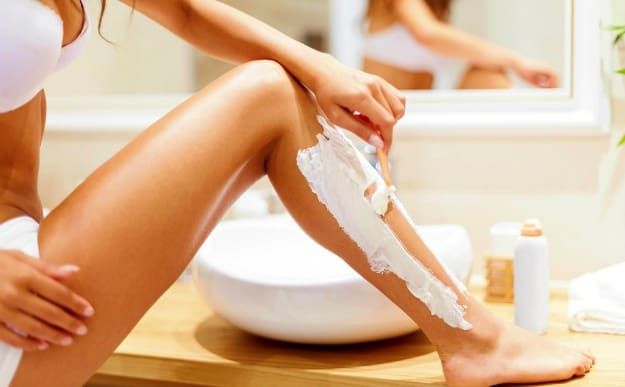 Natural skin products are currently all the rage, and rightfully so – they?re both healthy and healing for the skin, both strong and pure. Our homemade shaving cream recipe is perfect for all skin types, from dry to oily, good for both beards and legs alike.
Ingredients:
1/4 cup coconut oil
1/4 cup liquid castile soap
2 tbsp cocoa butter or shea butter
Baking soda-?2 tsp
2 drops tea tree oil
How To:
Heat the coconut oil and the cocoa butter in a bowl until they melt together. Next, add the soap, baking soda, and tea tree oil into the same bowl and use a hand mixer to whip together the ingredients. The consistency should be light and fluffy like shaving cream. You can bottle the concoction and keep it in the fridge to keep it fresh – just make sure you thaw it out before its next use.
3. Homemade Perfume Concoction

Forget through-the-roof prices for designer perfumes that will leave your credit card crying after just a small purchase! Try our homemade perfume concoction that will not only leave your gift recipient feeling clear-headed and composed but will also guarantee that they?re flaunting their unique scent!
What You Need:
Fractionated coconut oil
? teaspoon of jojoba oil
25 drops of the essential oil of your choice (you can add more if you?d like a stronger blend – a personal favorite is vanilla, lavender, and lime)
10 ml roll-on tubes
How To:
This quick and easy process only requires that you fill each roll-on bottle with an even blend of each ingredient, cap, and shake to diffuse. These perfect miniature perfume bottles are suitable for games of Christmas white elephant or Secret Santa!
4. Homemade Air Freshener

Our final DIY Christmas gift is ideal is for family holiday parties, or when those out-of-town relatives come to stay for a while. This natural homemade air freshener can get rid of that lingering smell of burnt Christmas cookies, and it?s so easy and simple to make!
What You Need:
10 drops of essential oil (Lavender, Lemon, Orange, and Peppermint are favorites)
? cup of witch hazel
1 cup of filtered water
Reusable spray bottle
How To:
Fill up the bottle with the water and witch hazel, then add the essential oil(s) and cover with the nozzle. After a few good shakes, voila! This air freshener is a cute and creative stocking stuffer!
Here's another organic Christmas gift that would be perfect for this holiday season by Loving Life Fam:
This Christmas season, you don?t have to break the bank to give your loved ones the gifts of their dreams. These easy to make and cost-effective organic Christmas gifts are also guaranteed not to be found anywhere else. Give gifts of natural home and beauty products that will have your friends and family will love!
Up Next:? 9 Essential Oils For High Blood Pressure
We may earn a commission for purchases made using our links. Please see our disclosure to learn more. We appreciate your support SO very much.