Mini dehumidifiers are a great way to protect yourself and your family from allergies. If you're looking for a suitable mini dehumidifier for your family you came to the right place! Below we'll list out some of the best effective yet subtle dehumidifiers read through and find the right one for you and your home.
Mini Dehumidifiers You Must Have at Home
Humidity attracts dust mites, mold, and mildew, which could potentially increase allergic reactions on a home's residents. Additionally, dehumidifiers can help you breathe better, get rid of that "musty" smell in your home due to humidity, and can help dry your clothes faster. Lastly,?if you live in a humid area, we highly recommend you pick up a mini dehumidifier! Which one will you choose?
1. Sunpentown SD-350 Mini Dehumidifier
#BestSellers #ebay #Authentic #FreeShipping Sunpentown – Sd 350Ti Mini Dehumidifier With Uv Light And Tio2 Spt New https://t.co/Irf6GfH1Cy pic.twitter.com/4JdQF6uDMS

? DynamitePrice (@Ankit67578574) July 10, 2017

The Sunpentown SD-350 Mini Dehumidifier? comes from the California-based company Sunpentown, known for their great customer service and quality products. The SD-350 is one of the more portable mini dehumidifiers available today.?Utilizing its Peltier Thermo-Electric Technology for its dehumidifier, the SD-350 ensures a distinctly quiet operation.
Height: 13″
Weight: 5 lbs.
Tank capacity: 67 to 68 oz
Ideal for: small bedroom and nurseries
Price:?$55.78 from eBay
2. Finether Mini Dehumidifier
Finether Essential Oil Diffuser, Ultrasonic Diffuser Cool Mist Humidifier with Changing Colored LED Lights for Hom? https://t.co/fWYCUGGkV8 pic.twitter.com/8HEbVeUqUa

? nugget (@findnuggets) August 28, 2017

Second on our list of mini dehumidifiers is the Finether Air Dehumidifier. Don't let the small tank size fool you; this nifty little gadget will surely get the job done. It's portable and can fit in even the smallest spaces, notably closets and cupboards.
If your coats, dresses, and linen are suffering mold damage, this mini dehumidifier is a great little gadget to prolong their lifespan. The Finether Air Dehumidifier guarantees to remove at least 8.5 oz of moisture per day.
Height: 11″
Weight:?2.1 lbs.
Tank capacity: 16 to 17 oz
Ideal for: small rooms, basement, bedroom
Price: $65.99 from Amazon
3. Kungchung 220V Portable Mini Air Dehumidifier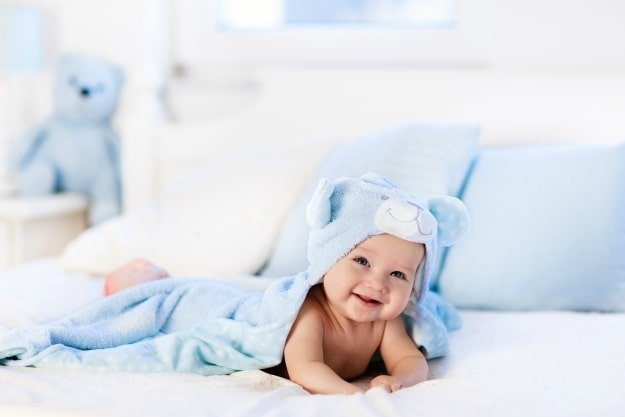 The Kungchung 220V Portable Mini Air Dehumidifier is definitely quite the charm, featuring a quiet operation in use, and a small beeping sound when the tank is empty. Equally good to note is its auto-shutoff function when its tank is full.?If you're looking for small, and helpful with built in reminders and auto-shutoff, this dehumidifier is right for you!
Height: 10″
Tank capacity: 16 to 17 oz
Ideal for: small rooms, basement, nurseries
Price: $46.99 from eBay
4. ProBreeze PB-03-US Mini Dehumidifier

Most mini dehumidifiers can only cover so much of a room — but not this one! The ProBreeze PB-03-US Mini Dehumidifier proudly states its ability to cover 2200 cubic feet. It is extremely energy-efficient and can absorb over 18 oz of moisture per day. Using Peltier technology, it ensures quiet operation every time.
As is standard with most mini dehumidifiers, it also shuts off as soon as the tank is full. This will definitely save you energy and keep your dehumidifier from burning out!
Height:?6.6″
Weight:?5.2 lbs.
Tank capacity:?52 oz
Ideal for: small to medium areas such as bedroom, kitchen, basement, garage
Price: $89.99 from Amazon
5. KEDSUM Small Thermo-Electric Dehumidifier
#GoldBoxDeals KEDSUM FCC Approved Small Thermo Electric Dehumidifier https://t.co/v1EujvvrhW

? Daily Deals (@dailydealsbot) July 14, 2017

Peltier Thermo-Electric heating gives the KEDSUM Small Dehumidifier its power. It has a 500ml tank capacity and is only 8.6″ tall. This makes it perfect for small rooms such as basements, laundry rooms, and bedrooms because of its compact size. The KEDSUM Small Dehumidifier features an idiot-proof one-button control. This thankfully prevents any confusion brought about by multiple buttons. As mini dehumidifiers go, this one gets the job done, and it does it well.
Height:?8.6″
Weight:?2.4 lbs.
Tank capacity:?16 to 17 oz
Ideal for: small areas such as bedrooms, bathrooms, laundry rooms, attics, basements
Price: $36.99 from Amazon
6. CRAZO Portable Room Mini Dehumidifier
#Portable #Dehumidifier, #CRAZO #500ml Ultra-quiet #Room #Dehumidifier, #Electric Home Dehumidifier…https://t.co/T3ECS5t7Un pic.twitter.com/f7eOGRx1jF

? Catalog New Releases (@technew2day) April 16, 2017

If you're the type of person who's very particular about design, here is a mini dehumidifier for you. The CRAZO Portable Mini Dehumidifier ticks off all the boxes you need in a product like this. Moreover, it has the added benefit of being very, very cute. Its?cylindrical design makes it ergonomic. This will ensure it will fit very nicely with your postmodern decor!
Height:?8.9″
Weight:?2.4 lbs.
Tank capacity:?18 to 19 oz
Ideal for:?small rooms around 220 cubic feet
Price: $42.99 from Amazon
7. Eva-Dry E-333 Renewable Mini Dehumidifier
??t Mua New and Improved Eva-dry E-333 Renewable Mini Dehumidifier https://t.co/QDHjTkO5PC T?i Amazon pic.twitter.com/vwWPRYEuZ5

? amazonviet (@amazonviet) August 28, 2017

If you're looking for a mini dehumidifier that's just the right size for closets and cupboards, you'll like the?Eva-Dry E-333 Renewable Mini Dehumidifier. It dehumidifies up to 333 cubic feet, Most people get these for really small and enclosed spaces, such as safes. It works by using silica gel to absorb the moisture and will work for at least 2-3 weeks. Just plug it in to a wall outlet to renew! No need to buy filters or any additional peripherals!
Height:?4.75″
Weight:?1.2 lbs.
Tank capacity:?4 to 6 oz
Ideal for:?small-enclosed spaces such as closets
Price: $14.97 from Amazon
How do mini dehumidifiers work? Check out this video from RustySkull Productions!
No matter which one of these mini dehumidifiers you choose, you'll be sure to benefit from them. Take care of your health and that of your family's by investing in one of these great gadgets today.
Which one did you choose? What's your favorite feature? Tell us about your experiences with mini dehumidifiers in the comments below.
SaveSave
SaveSave
Disclaimer: Life Beyond Organic is a participant in the Amazon Services LLC Associates Program, an affiliate advertising program designed to provide a means for sites to earn advertising fees by linking to Amazon.com and affiliated sites.