A mini humidifier is great if you live in a small space, or if you're looking to save space in your rooms. They are convenient, portable, and subtle, and can really keep your environment nice and moisturized in the coming cold months. If you've decided that you want a humidifier, it's about time to pick one up. So today, we'll take a look at 7 of the best mini humidifiers available in 2017.
Best Mini Humidifier Picks This Year
1. URPOWER Humidifier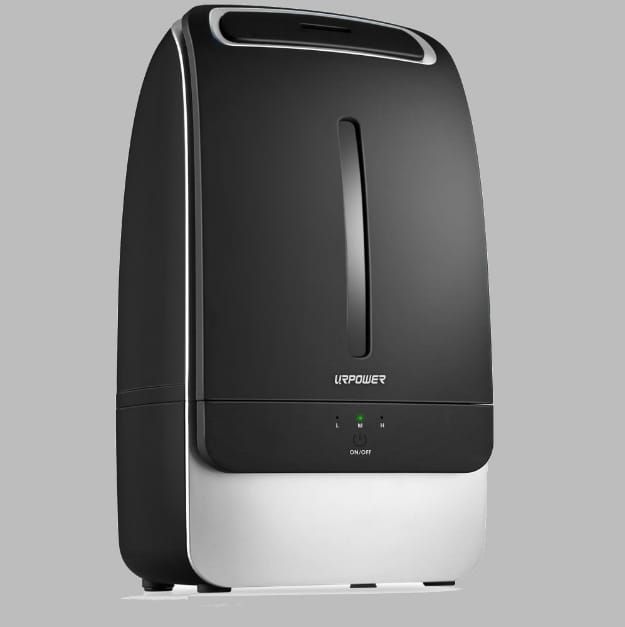 At only 7.8 inches tall, the URPOWER Humidifier?is definitely one of the best mini humidifiers on the market today. It carries a 5L water capacity, which is large for a mini humidifier of this size. Thankfully, the huge water capacity assures you won't need to get up in the middle of the night to refill the tank. It also has the handy function of being able to control the amount of mist it creates. You may adjust this according to your room's needs. Additionally, the URPOWER Humidifier is quiet. This makes it perfect for your baby's room or your own bedroom!
Price:?$49.99
2. Homeleader Air Humidifier
Standing at 7.7 inches, the?Homeleader Air Humidifier?proves good things come in small packages. It comes in both 1.6L and 5L variants. This humidifier proudly sports a classic knob you can use to adjust mist flow. If you're the type who likes keeping it old-school, you'll be happy for this little feature. The Homeleader Air Humidifier has the ability to produce over 300ml of moisture per hour. What's more, it has an automatic shut-off feature that triggers whenever the tank is empty. This ensures that it is totally safe!
Price:?$26.99 (1.6L variant only)
3. Vicks Filter Free Humidifier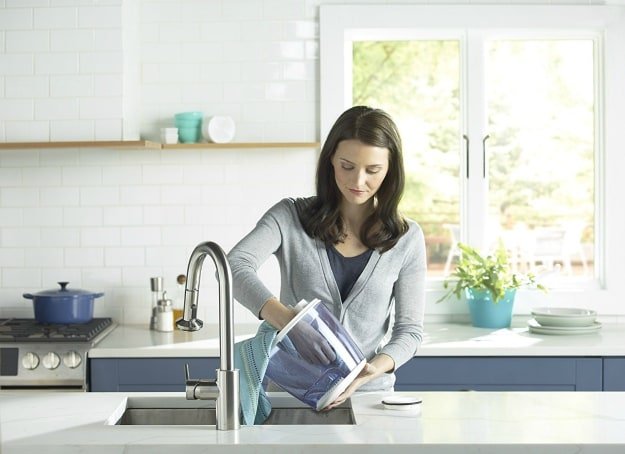 Cough and congestion are common concerns during cold months. Thankfully, the Vicks Filter Free Humidifier is here to the rescue! It's a bit on the tall side as it is 13 inches tall, but it still qualifies as small. It has variable mist control (a given) and a 1.2L tank that can keep this little guy going for 30 hours straight. It's powerful enough to humidify even a medium-sized room! This mini humidifier features a translucent tank, to let you know when you need to refill it. It's quite the bargain for its price!
Price:?$36.49
4. Bel Air Naturals Humidifier
Ever needed a mini humidifier and diffuser at the same time? Welcome the Bel Air Naturals Humidifier. At only 5.9 inches tall, this is a great option for you if you prefer humidity and aromatherapy at the same time. This humidifier's 1.5L tank can provide 16 hours of mist, ensuring it'll keep going throughout your good night's sleep. It's childproof, and also sports a cool blue night light, making it a great addition to your kid's rooms.
Price:?$24.95
5. Anypro Ultrasonic Cool Mist Humidifier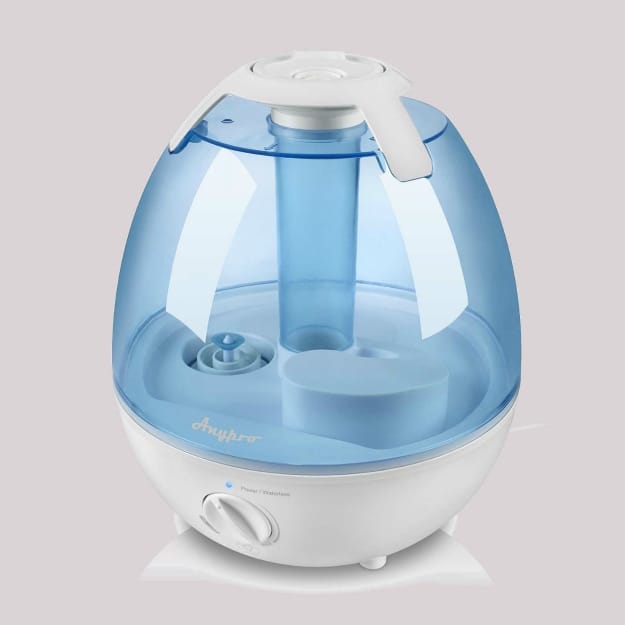 Low-effort and low-maintenance mini humidifiers are a great staple for any home in cold areas. The Anypro Ultrasonic Cool Mist Humidifier?is a great little number that has all the doodads you'd expect from a top-notch humidifier. It features a filter-free operation, thankfully reducing the amount of effort it takes to maintain it. Not to mention the essential parts of the humidifier are made of antibacterial material. This ensures that whenever you use your humidifier, mold buildup will be a thing of the past.
Price:?$49.99
6. VAVA Cool Mist Humidifier
#4: VAVA Cool Mist Humidifier, 60oz/1.8L Space-Saving Ultrasonic Humidifiers for Bedroom? https://t.co/sO8HtZLjxi #Health #Baby #Care

? Health & Baby Care (@Health_BabyCare) August 29, 2017

Futuristic designs are all the rage these days when it comes to home appliances. The VAVA Cool Mist Humidifier is one such product that proudly shows off its curves. Even if it seems outlandish, don't discount this mini humidifier. Its design allows you to just pick it up with one hand and put it under the tap, just like a vase. Additionally, it comes in 60oz and 1.8L variants, making it truly lightweight. It could perhaps be the lightest one on this list!
Price:?$29.99
7. Safety 1st 360 Cool Mist Ultrasonic Humidifier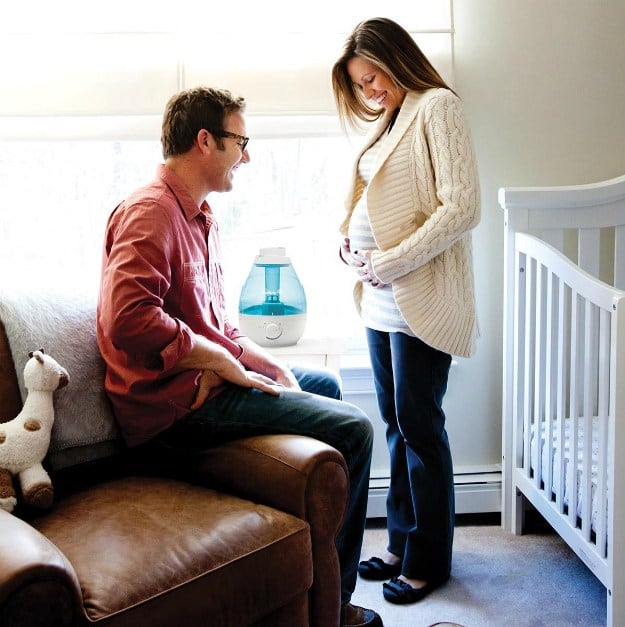 Right off the bat, the Safety 1st 360 Cool Mist Ultrasonic Humidifier sells itself as a mini humidifier for your nursery. Of course, we wouldn't want your baby to experience the worst of the cold, right? Compared to most mini humidifiers, the Safety 1st 360 Cool Mist Ultrasonic Humidifier does not have any LED lights that might interrupt an otherwise deep slumber for your baby. It's definitely quiet and can keep a room moisturized without over-humidifying the area.
Price:?$21.99
Here are a few more pointers from Ezvid Wiki on the best humidifiers available right now!
Humidifiers are the best way to keep yourself going strong so you can breathe easily throughout the coldest months of the year. Pick up a mini humidifier to keep your rooms nice and humid, and you'll say goodbye to nosebleeds, scratchy throats, and stuffed noses all winter long. We hope this list can help you make a decision on which mini humidifier to pick up!
Do you have any more suggestions on the best mini humidifiers of 2017? Let us know in the comments!
SaveSave
SaveSave
Disclaimer: Life Beyond Organic is a participant in the Amazon Services LLC Associates Program, an affiliate advertising program designed to provide a means for sites to earn advertising fees by linking to Amazon.com and affiliated sites.