An important consideration to have when buying a home dehumidifier is its size. Is a large room dehumidifier enough to remove the excess moisture in your common room? Will a small room dehumidifier keep harmful mold and mildew from the nursery? Do keep in mind that there's no standard room, and knowing your living space's dimensions and humidity levels are key to your dehumidifier's effectiveness.
Sizing Up Your Home Dehumidifier
Dehumidifier Capacity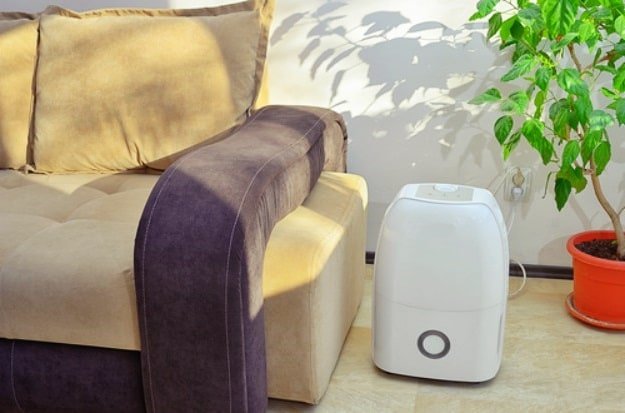 According to Energy Star, your home dehumidifier's capacity is based on two things: the size of your room or living space and your living space conditions. These factors will help you determine humidifier brands early on based on how many pints of water it can suck out from your room within 24 hours. For example, you'd know early on what tank capacity size you need in a home dehumidifier for a 500 square feet room with the following conditions:
Moderately Damp?(your space feels moist and emits musty odor in humid weather) =?10 pints
Very Damp?(space is always damp and musty with water stains on walls and floor) = 12 pints
Wet?(space feels and smells wet, with seepage or water stain present in walls and floor) = 14 pints
Extremely Wet?(i.e. laundry room, dirty kitchen) = 16 pints
The Size of Your Home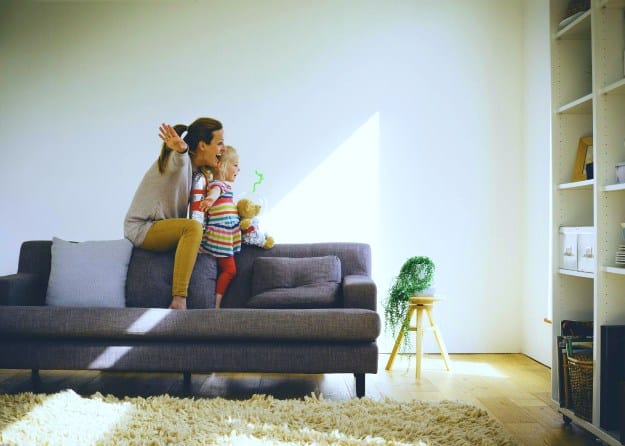 Your home dehumidifier will only work if it can cover the room or living space you're placing it in. As such, it is essential for you to determine how big the room where you'll put the home dehumidifier in. While home dehumidifiers cover less than what the manufacturer recommended, you should get a dehumidifier that's just right for the space of the room.?Here are the dehumidifiers the Association of Home Appliance Manufacturers (AHAM) recommends for the following living spaces:
30-pint dehumidifier -?Moderately damp homes or areas of up to 2,000 square feet.
30-pint dehumidifier -?Basements and crawl spaces of up to 1,500 square feet.
40 to 50-pint dehumidifier -?Moderate to damp homes of up to 2,000 square feet with moisture signs.
60 or 70-pint dehumidifier -?Homes, basements, or crawl spaces larger than 2,000 square feet regardless of condition.
The Type of Your Home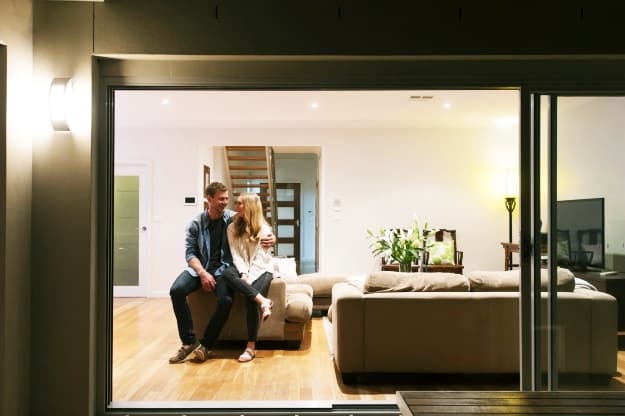 When sizing up your dehumidifier, you also need to take into account your home's tightness. Your room or home should be well-insulated and has a minimum of 1/2 air exchange per hour. If you're not sure yet how tight your house is, do check using the home category guide below.
Your home is tight if your home has:
A minimum of 1/2 air exchange per hour
Home insulation with vapor barriers
Tight storm windows
Tight doors with weather stripping
Your?home is of average tightness if your home has:
A minimum of one air exchange per hour
Loose storm windows and doors
A?dampened fireplace
Vapor retardant insulation
Your home is of loose tightness if your home:
Was built before 1930
1 1/2 air exchanges per hour
Little or no insulation
No storm doors
No insulated windows or weather stripping
An undampered fireplace
The Level of Humidity You Wish to Achieve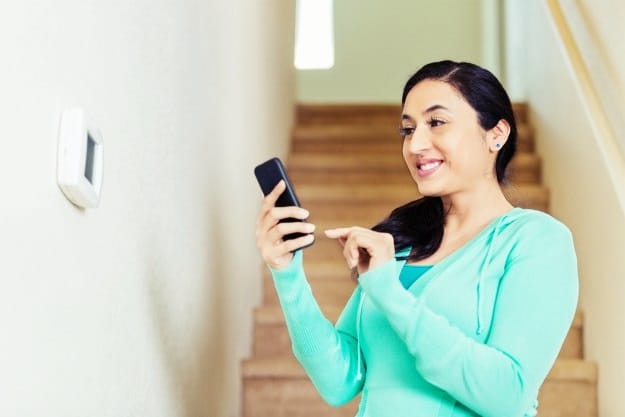 As the outside air temperature decreases per season, your home dehumidifier should also have the capacity to reach and maintain indoor humidity. If you choose a dehumidifier that's not up for the task, you'll notice lots of condensation forming inside your home. While some dehumidifiers come with features like an anti-frost sensor, it's best to get a good-performing dehumidifier model designed for homes with as low as?42 degrees in temperature.
But if you're getting a home dehumidifier without a?humidistat, you can hang a hygrometer beside it instead. While it's nice to have a built-in feature for you to set the desired relative humidity level for your home automatically, a hygrometer can help you monitor room temperature levels. Once you achieve the desired relative humidity as noted on your hygrometer, you can now switch the dehumidifier off.
Brand Reviews
Research is the key to getting the best dehumidifier for your home. Read this article for further information. https://t.co/TxdNEBQtLN

? Life Beyond Organic (@LBorganic) September 5, 2017

Shopping for the right dehumidifier brand can be confusing. If you're buying one in Amazon, Kmart, Home Depot, or Walmart, don't forget to check the consumer ratings and reviews?online.?User ratings and reviews can provide real-life insight into the dehumidifier brand's performance. Some of the comments can also provide helpful answers about safety and efficiency.
Watch these 5 fast facts about humidifiers by Ezvid Wiki:
It's easy to get caught up with a home dehumidifier brand's seemingly high-tech features and other whistles and bells. As a careful and practical consumer, you should also look into the capacity and room size to make sure you're buying the right one. Just in case, it also pays to consider a home dehumidifier that comes with a lot of machine power to keep unnecessary moisture and impurities that could damage your house.
We may earn a commission for purchases made using our links. Please see our disclosure to learn more. We appreciate your support SO very much.