As a smart homeowner, it's important to read reviews before making important purchases in general. However, it is especially?important to go over Walmart humidifier consumer ratings and reviews before purchasing one for your home. That's because there are just so many brands and specifications available out there! Only by looking at reviews can you find a brand or model perfect for your needs and within your budget. Stay in control and on top of your purchase by?reading our summary of reviews, that way you can save time and money!
Valuable Walmart Humidifier Consumer Ratings & Reviews | A Breakdown of What to Look For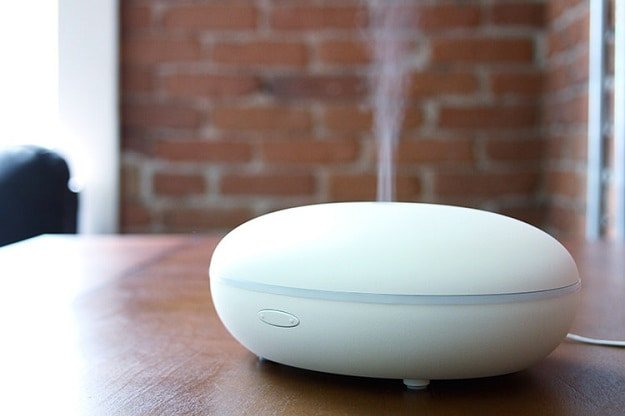 1. Affordable and Efficient
Most noteworthy reviews on humidifier purchases from?Walmart were over?the efficiency of a humidifier vs its price. In one review, a family had to get a new humidifier after the one they had purchased broke. Because they had a child with respiratory problems, they needed a replacement immediately for their household. Fortunately, purchasing a new Walmart humidifier with the current budget they had was a very rewarding experience, earning that humidifier model a 5-star rating from them.
2. Safety Concerns
Are #humidifiers safe? Dr. Deterding shares potential humidifier risks and tips for avoiding them: https://t.co/akds29on32 #parenting pic.twitter.com/paT9Sbb5ut

? Children's Colorado (@ChildrensColo) March 30, 2017
Several customers who bought a Walmart humidifier couldn?t help but gush?about their purchase. Safety is one of the concerns consumers usually bring up, and they wrote in their reviews that their worries were assuaged.
Most households use their humidifiers 24/7. That means issues like overheating or possible electrical problems can really be alarming. Changes in the quality of air released from the humidifier is?another issue. Five-star rating review-writers claim the humidifiers they bought managed to run the whole day without any issues.
Consequently, there were some unsatisfied consumers posting their unpleasant experience when it came to safety. But, overall, the good reviews and ratings outweighed the negative ones.
3. Overall Function
Consumers readily expressed their surprise at seeing their needs being satisfied or even surpassed by their purchase. In addition, some of the common reactions to the performance of humidifiers from Walmart were:
It's very quiet
Furniture stayed dry even with humidifier turned on for hours
Quality of the unit is fine for the price
Quiet bubbling?noise is very soothing
Maintenance is very easy
No static electric shocks
Perfect for my baby?s room
Children were coughing less with the humidifier on
4. Versatile and Easy to Use

However, even though the reviews were overall positive, there was some variation in customers' comments. After all, satisfied buyers use their humidifiers in different areas. Most humidifiers bought were intended for home use. But, some consumers brought their humidifiers at work, while others used them in their cars.
5. Ease of Purchase
I need you all to buy one of these humidifiers on Amazon. It lights up, diffuses essential oils, and looks like a penguin ?????? pic.twitter.com/c8MsMYlnhb

? Becca Lynch (@Heccabeccca) April 17, 2017
There were also more consumers who needed to buy a humidifier immediately compared to those who had time to think about it. Most of the consumers who bought humidifiers at Walmart had sick kids and respiratory problems. Others required a new one to replace the existing one they used. Verified purchases claimed they were very happy to order one online and pick it up in a store, hassle free. Some reviews also claimed they even bought their humidifiers a few dollars cheaper than the store shelf price.
Here are some of the most important things to consider in buying a humidifier according to Consumer Reports:
Have you bought a Walmart humidifier? We would love to hear from you in our comments section.
We may earn a commission for purchases made using our links. Please see our disclosure to learn more. We appreciate your support SO very much.