Psoriasis can be a?persistent and irritating skin condition. People with such would definitely need all the help they can get, including the natural ways to get relief. Read on as we tackle?different symptoms and the best oils we chose that may help when it gets bad. Here's a list of the best essential oils for psoriasis. Plus, some recipe ideas that may come in handy!
Essential Oils for Psoriasis With Easy Recipes
Essential Oils for Psoriasis?Alleviating the Itch
One of the worst parts of having psoriasis is the itch. This itch may lead to wounds, which may then lead to infection and/or scars.

1. Tea Tree Oil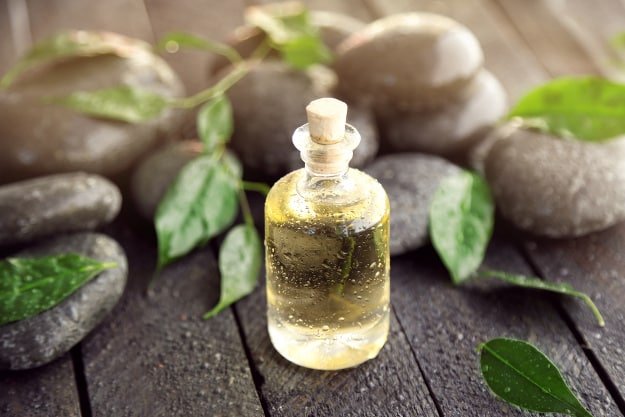 Tea tree oil has anti-inflammatory properties which can help calm the skin and?provide relief from the itchiness.
Try This Recipe:?Mix 10 drops of tea tree oil (feel free to adjust and dilute based on your skin's sensitivity) with 2 tablespoons of carrier oil and apply to the affected area.
2. Peppermint Oil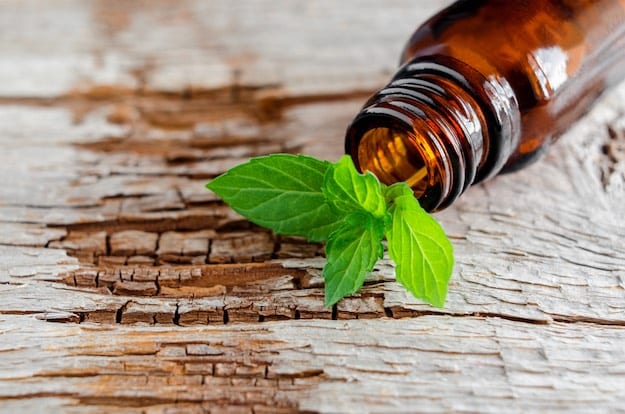 The cooling sensation of peppermint is a welcome relief from the irritating heat of inflamed and itchy skin.?A lot of people also swear by peppermint oil when it comes to alleviating the symptoms of sore throat.
Try This Recipe:?Mix?five to seven drops of peppermint essential oil to one cup of distilled water. You can put it in a spray bottle for a portable psoriasis itch relief!
3. Chamomile Oil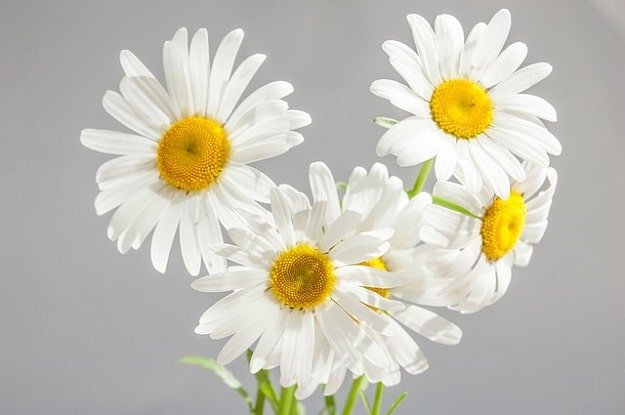 Calm is probably the first thing that goes into anyone's head when they hear chamomile. It's known to calm the mind, reduce stress, and aid?with sleep.?In the case of psoriasis relief, chamomile's analgesic?properties may help give your skin a much-needed reprieve from all the scratching.
Try This Recipe: You can combine chamomile with helichrysum oil, and dilute with a carrier oil.
4. Palmarosa Oil
Aromantium morning ritual.
Rock Rose, Palmarosa, Myrrh, Balsam copaiba. I wish I could make instagram a scentgram. Deep peace for the skin. pic.twitter.com/3GzMiZkrfj

? Aromantium (@Aromantiumspa) February 25, 2017

This oil is not something commonly found on the shelves. If you're an essential oil enthusiast looking for a useful oil to add on the shelves, try palmarosa! Its hydrating and antibacterial properties may help relieve the itching brought about by psoriasis. Palmarosa is also said to have?cytophylactic properties: it may help promote skin growth and healing.
?Try This Recipe:?Add a drop of palmarosa oil to the water you use to wash the affected area, or stir it into a hot bath. This oil?mixes well with rosemary and geranium. You can also mix them with a?carrier oil and apply topically to make the most out of the benefits.
Essential Oils for Psoriasis?Disinfecting the?Area and Avoiding Infections
The part of the skin affected by psoriasis can often be raw and susceptible?to infections. It's important to always keep it clean and covered. Here are some of the best essential oils for psoriasis disinfection and care.
5. Lavender Oil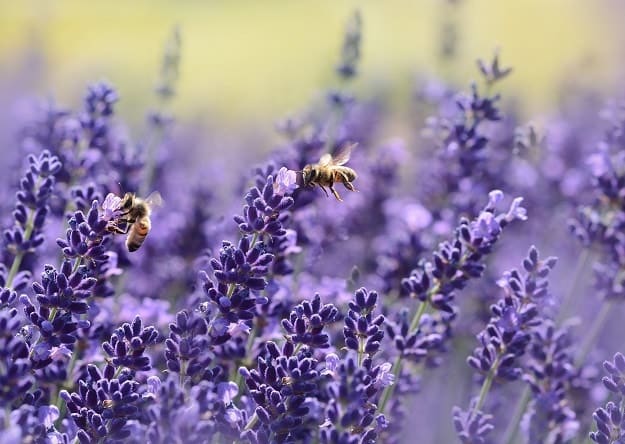 Lavender is one of the most versatile oils anyone could have. It?is known for its antiseptic and antimicrobial properties. This oil may help psoriasis sufferers if applied to the affected area: it may prevent the infection of the open wounds caused by severe scratching. You can also mix lavender oil with vinegar to keep your?surroundings clean while in the middle of a psoriasis bout. Scratch that… you can use lavender essential oil to keep your surroundings clean all year!
Try This Recipe: Add 15 drops of lavender oil to a coconut oil, shake, and apply to the affected area.
6. Black Seed Oil

This scientific study published in the National Center for Biotechnology notes the "anti-inflammatory and antibacterial" properties of black seed oil in relation to psoriasis. It is claimed to soothe the skin, alleviate inflammation, and disinfect it to prevent infection.
Try This Recipe: According to this oil profile, black seed oil blends well with roman chamomile, juniper, and eucalyptus essential oils. Try combining the oils based on your preferences, just don't forget to use a carrier oil!
7. Helichrysum Oil
The itchiness and dry skin that come with psoriasis can sometimes result in wounds that never get the chance to heal. Helichrysum oil is known?to promote?rejuvenation and restoration of the skin. This oil may prevent infections by giving your skin the chance to heal itself.
Try This Recipe: Combine Helichrysum oil with coconut oil and rub the mixture on the affected area. This oil's sweet and fruity scent is also a guaranteed perk-me-up!
8. Cinnamon Oil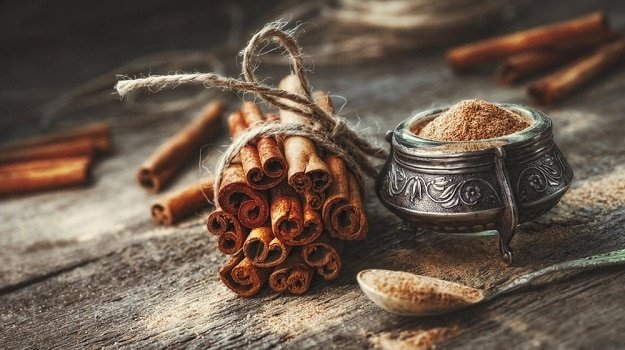 Cinnamon oil's efficacy in fighting infections has been noted in scientific studies.?Its antiseptic and antimicrobial properties may help prevent infections, and aid in the healing of the skin.?The fact that the scent makes you think of delicious desserts doesn't hurt too. Cinnamon rolls, anyone?
Try This Recipe: Combine it with a carrier oil (preferably coconut oil), and apply topically.
Essential Oils for Psoriasis?Moisturizing the Skin
One of the worst symptoms of psoriasis is very dry and scaly skin. These essential oils may help hydrate and moisturize the affected area, both for immediate relief and overall skin health.
9. Angelica Oil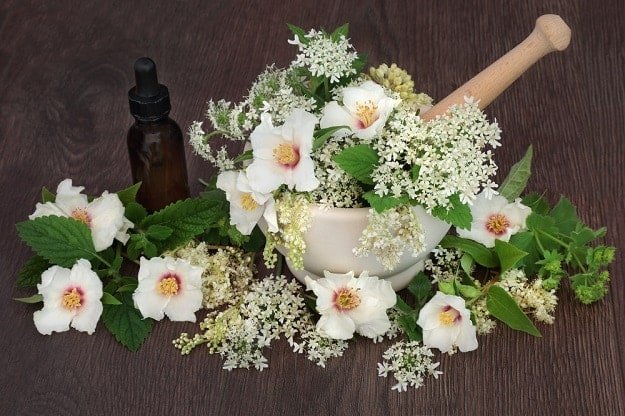 Angelica is known to be an excellent detox oil. If you suffer from psoriasis flare ups, this oil may help flush out irritants that might be making your skin condition worse. Combine it with a moisturizing carrier oil, and you may have the best?psoriasis relief recipe in your hands!
Try This Recipe: Combine 5 drops of angelica essential oil with coconut or jojoba oil, and massage on the affected area.
10. Jojoba Oil

It's time for carrier oils to shine! Jojoba oil?is a favorite not only among essential oils fans, but also skincare enthusiasts! It is known for being a light moisturizer, and an emollient?it works by forming a thin film on the part of the skin that retains water?and keeps it locked in.
Try This Recipe: Basically, use it as a carrier oil. You can use jojoba oil to dilute all of the?oils we have mentioned in this article. Enjoy the 2-in-1 benefit!
11. Myrrh Oil
Just used Myrrh and Frankincense oil in Jojoba as face moisturizer and I'm in love! Feels amazing! #essentialoils #essenceofhealth #skincare

? Piper Cabebe (@pipercabebe) June 28, 2017

Psoriasis is often characterized by dry and scaly skin. Myrrh is known to soothe damaged skin while keeping the moisture locked in. This oil?may also help keep your skin looking fresh and young!
Try This Recipe: Myrrh oil matches?well with the spicy scent of frankincense, the clean scent of lavender, and the citrusy zest of lemon. Choose your blend, dilute it with a carrier oil, and rub it on the affected area. You have an instant skin salve, with a bonus unique scent that is uniquely you!
12. Coconut Oil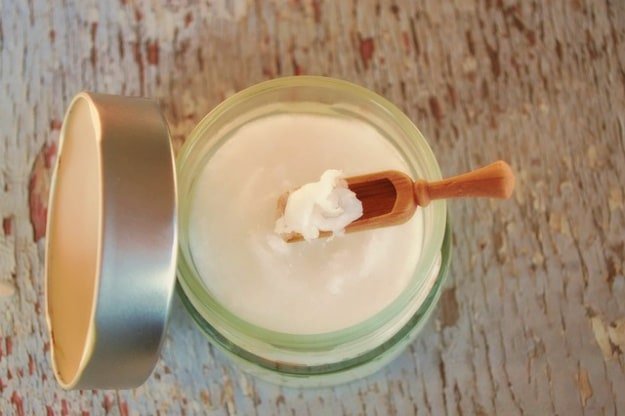 Another carrier oil! At one point, someone might have suggested coconut oil to you, for whatever reason. In our case, we're suggesting it as a possible moisturizing agent for skin tried and dried by psoriasis. The fatty acids in coconut oil may reduce skin inflammation. A lot of people also use coconut oil as a leave-on moisturizer. It can be sticky though, so don't use it during the day!
Try This Recipe: You can use coconut oil as a carrier for all the oils in this article.
Essential Oils for Psoriasis?Avoiding Scarring
Psoriasis flare ups often leave dark, noticeable scars on visible parts of the body such as the neck, arms, and legs. Here are some essential oils that may help lighten the marks, and bring back the beauty of your skin!
13. Geranium Essential Oil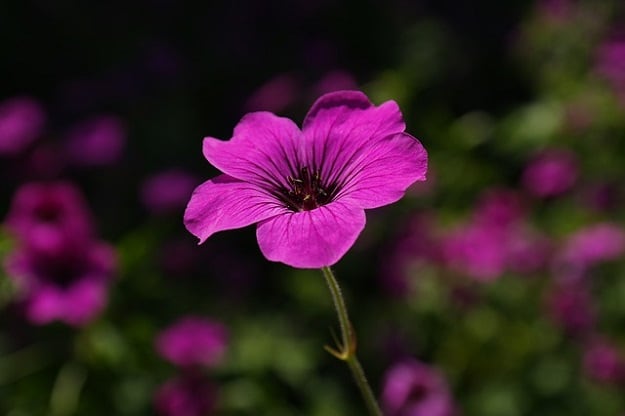 Geranium is known to promote the growth of new cells. If your skin has been scarred?by years of psoriasis flares, geranium oil may help promote regeneration. It may also help lighten dull, and darkened areas of the skin.
Try This Recipe: Mix five drops of geranium oil with coconut oil, and rub on the scars.
14. Rosemary Essential Oil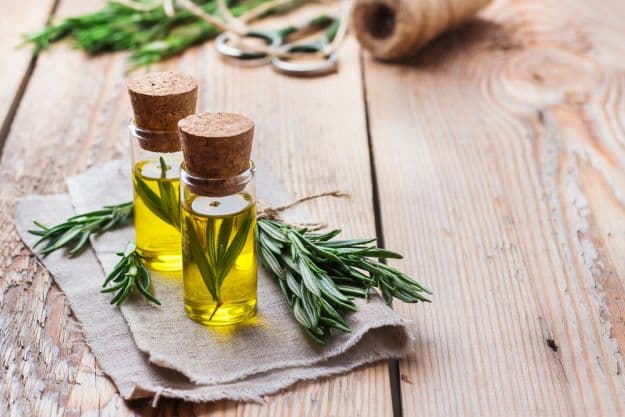 According to the University of Maryland Medical Center, rosemary?has antioxidant properties?noted for neutralizing?harmful free radicals, which can damage cell membranes. If you bear deep scars caused by years' worth of psoriasis flare ups, rosemary may be just the thing your skin needs to heal.
Try This Recipe: Mix three drops of rosemary oil to?a teaspoon of coconut oil, and rub it on the affected area. Rosemary is also a wonderful cooking herb, so feel free to include it in your dishes!
15. Sandalwood Essential Oil
Passionflower & sandalwood combine to moisturise and soften skin in this all-over #body conditioning treatment. https://t.co/FD3RgYdCMe pic.twitter.com/O6DATHoDu9

? HB_Express (@HB_Express) June 1, 2017

Sandalwood is a plant known for being a cicatrizant. According to The Essential Oils Complete Reference Guide, it is an oil traditionally used to promote skin regeneration and healing. It fosters the growth of new cells to replace the dead ones that form a scar.
Try This Recipe:?Fill half of a one-ounce bottle with grapeseed oil. Add 5 drops of sandalwood oil, mix well, and apply to psoriasis scars.
Essential Oils for Psoriasis?Restoring the Nails
Nail psoriasis often causes broken, brittle nails and a damaged nail bed. These essential oils may help foster healthy nail regrowth.
16. Lemon Essential Oil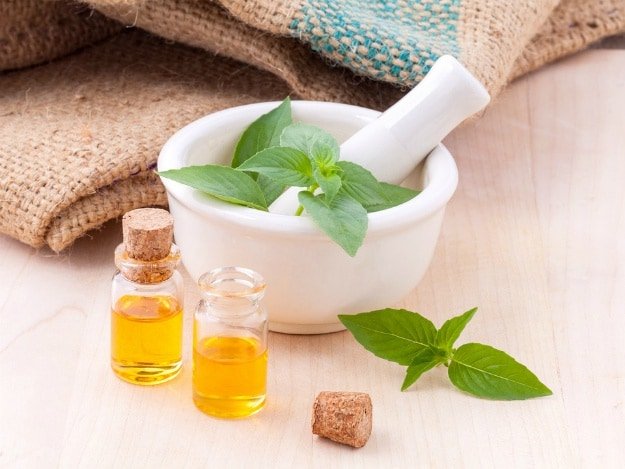 Lemon essential oil may help you grow back the nails that constantly break due to psoriasis. It may help with nail discoloration and dullness. This oil may also help with hair growth, and it's also a wonderful oil for anxiety. Talk about versatility!
Try This Recipe: Modern Essential Oils suggests?two drops of lemon oil diluted?in half a cup of jojoba oil. Apply it on your hands (focus on the nails), cover, and let it sit overnight.
17. Frankincense Oil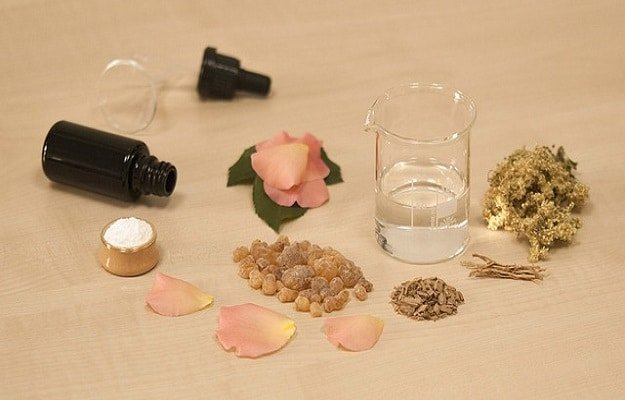 Frankincense oil is acquired through the steam distillation of the Boswellia tree's dry resin.?This oil is one of the favorites among nail care enthusiasts, as it is known to lock in moisture to the cuticle area. It may also help protect and strengthen the nails from further damage.
Try This Recipe:?Make Me Divine Salon in California suggests mixing 15 drops of frankincense oil with four tablespoons of Argan oil to create your very own DIY nail conditioner.
18. Carrot Seed Essential Oil

Carrot seed oil is known for its antioxidant properties. It may help bring back the health of broken nails caused by nail psoriasis. It's important to give your nails?all the care it needs. It might be aching for some carotene!
Try This Recipe:?Make Me Divine?Salon suggests 15 drops of frankincense oil, lemon oil, balsam fir, and carrot seed oil mixed with a few drops of flax seed oil massaged onto the nails.
19. Patchouli Essential Oil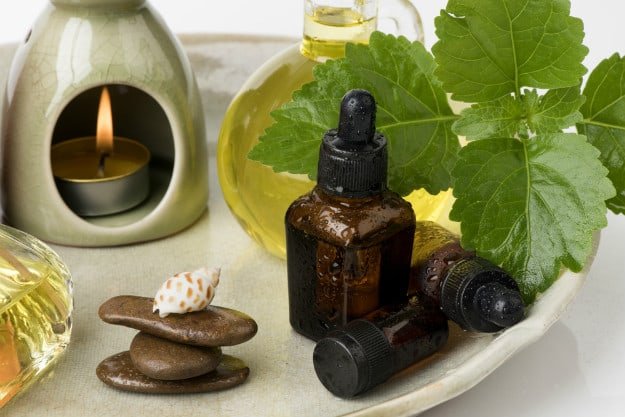 Patchouli oil is known to promote nail growth, something that may prove?useful to people who suffer from psoriasis. In between psoriasis flare ups, give your nails a chance to regenerate by including patchouli essential oil on your skincare regimen.
Try This Recipe:?Patchouli blends well with chamomile, cinnamon, myrrh, and sandalwood. Try mixing patchouli with one of these oils, dilute with a carrier oil, and rub on the nails.
Essential Oils for Psoriasis?Preventing Psoriasis Bouts
Take advantage of the time in between flare ups, and focus on keeping yourself healthy. Living healthy helps prevent psoriasis bouts. These essential oils may help!
20. Juniper Essential Oil
Stress, smoking, and alcohol consumption introduce toxins into the body. Because of this, psoriasis can pop up after a stressful week at work, or after a crazy night out. If you suffer from psoriasis, detoxify after a not-so-healthy week by using?Juniper essential oil. This oil may?help the body get rid of unwanted substances.
Try This Recipe:?HelloGlow suggests adding 2 drops of juniper oil to your wrists twice a day.
21. Bergamot Essential Oil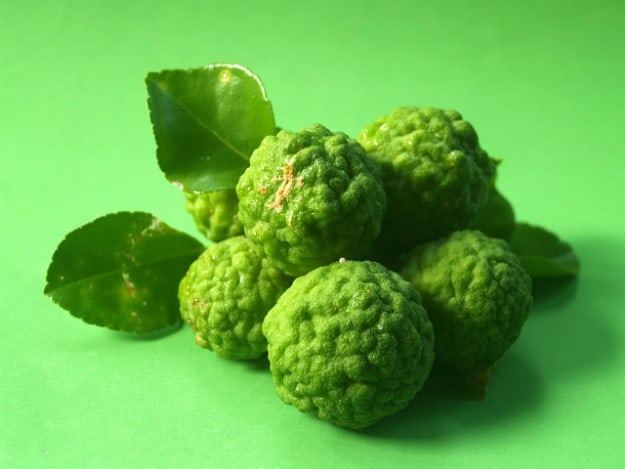 Psoriasis can be triggered by a weak or compromised immune system. Illnesses such as strep throat?can trigger a bout of psoriasis, so it's important to keep your immune system in tip-top shape. For this, try bergamot essential oil. This oil is known to?give the immune system a much-needed boost!
Try this Recipe:?Put a few drops of bergamot essential oil in your diffuser, and enjoy the scent!
The summer heat can trigger a bad bout of psoriasis. What can you do to prevent this from happening? Watch Lily Jarlsson's video below:
Artificial creams and medication prescribed for psoriasis are not the only option to prevent and ease its symptoms. A?healthy lifestyle is also a must for overall skin health, including proper diet. So go natural and also try out these best essential oils for psoriasis and see which ones work best for you. But don't forget to consult with your doctor before using these oils alongside prescription medications.
Which essential oils have helped alleviate or cure your psoriasis? Which essential oils did we forget to add on the list? Share your thoughts in the comment box below.
We may earn a commission for purchases made using our links. Please see our disclosure to learn more. We appreciate your support SO very much.