There's a trend right now where patients are looking towards essential oils as an alternative form of mesothelioma treatment to help side effects. Most traditional medicine for mesothelioma has some downsides, so it's no wonder that new treatments for mesothelioma are being sought after, but the question is whether essential oils are proven to be effective against mesothelioma. Find out more about what the experts and patients think about essential oils in this article from Mesothelioma Help.
Mesothelioma Treatment Using Essential Oils
There is little scientific evidence that plant-based oils prevent, cure, or have any medical benefits whatsoever, as is the case with many holistic therapies. However, with the tight connection between the mind and body, when it comes to feeling better using oils to improve a patient?s mood may lead to a general sense of improved physical health as well.

Regardless of the scientific findings, some mesothelioma patients will continue to turn to alternative therapies in the hope of improving their quality of life while battling the disease.

Jan Egerton, a UK mesothelioma warrior who fought mesothelioma for more than a decade and lost her battle to the cancer in 2014, was a strong proponent of alternative therapies that help relieve symptoms and improve the quality of life for mesothelioma patients.
There aren't a lot of scientific studies which support the effectiveness of essential oils in treating mesothelioma patients. This is true for almost all diseases natural remedies aim to cure. This hasn't stopped the mass use of essential oils because of high belief in its possible effects and the improvement it may bring to your health. It is the reviews and success stories like Egerton's which continue to fuel the increasing openness to alternative therapies.
Why Do Patients Turn to Essential Oils for Mesothelioma Treatment?

The tradition treatment plans for mesothelioma are usually very strict with medication schedules and a constant need to watch out for accidental overdoses. This led to a lot of patients including essentials oils in their treatment in the hopes of improving their treatment. Other reasons include its effectiveness in traveling straight to the brain through your sense of smell.
Essential Oils Have a Lot of Health Benefits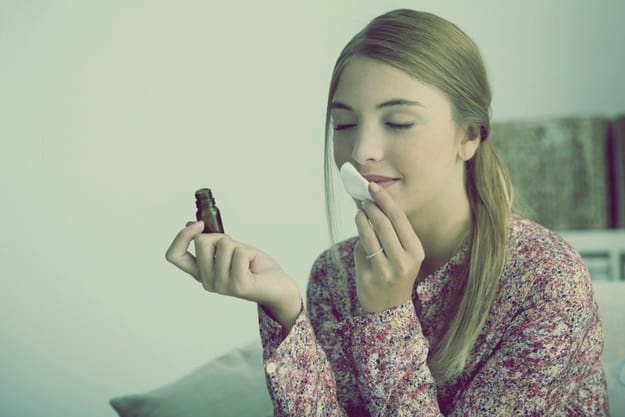 The popularity of using essential oils have been steadily increasing. Due to all the positive reviews from previous users. These plant-based oils help relieve pain, insomnia, depression, inflammation, mesothelioma! In fact, some oils may help with more than one illness which is better than taking some pharmaceutical drugs. There is no doubt that the lack of scientific studies. Which support the effectiveness of essential oils for mesothelioma treatment will not stop patients from trying it.
We may earn a commission for purchases made using our links. Please see our disclosure to learn more. We appreciate your support SO very much.