Can essential oils as dental treatment offer a more long-term approach to oral care? If you're still curious about a holistic approach to dental care, you can read more from?this article over at?Dentistry IQ, but in the meantime, keep scrolling to understand how essential oils can fit into your oral hygiene routine.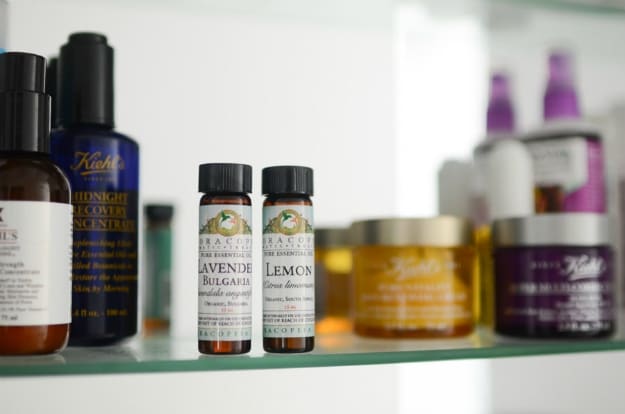 Essential Oils as Dental Treatment: Natural & Effective
The popularity of essential oils has blossomed throughout recent years, and its use in dentistry is no exception. This form of holistic medicine has been around since the ancient ages and becoming more popular as Americans are looking for holistic healing versus the chemical alternatives. Essential oils are used for a variety of ailments and prevention, and are believed to aid the mind, body, and spirit.
Nowadays, Americans are becoming more conscious of their actions. Items purchased are no longer simply placed into a grocery cart and wheeled off. Now, buying things involve?a deeper thought process. Questions such as "is this natural?" and "does this have any ingredients that may harm me?" fill the shopper's mind as they walk from one aisle to another, while looking at all the products offered on the shelves.
The pressure to live an organic lifestyle has reaped many benefits for those who have made subtle changes in their daily lives to accommodate the new lifestyle changes. They say they have better moods, feel more protected since they're veering away from chemical toxins, and feel as if their small actions are a nod of respect to Mother Nature and the environment.
Healthier Dental Care
In my opinion, essential oils for dental care?are?a more practical ? and not to mention healthier ? approach in ensuring dental care is at its peak. Apart from its antibacterial properties, one of the best features of oil pulling is that it does not contain any resistant properties– an advantage over more known commercial brands and items.
This simply means that unlike antibiotics, essential oils aren?t likely to lose efficiency over time and prolonged use. All you have do is keep a?small bottle of your preferred essential oil in your medicine cabinet. Then, you can use however much you want for however long you want! I like to have a range of essential oils available, as each one has its own specialty. Plus, with all the different options and scents available at my disposal, there are practically no excuses to feel bored.
Essential Oils | Holistic Approved
Essential oils as dental treatment should definitely be an option to?consider if you're keen on observing a more holistic and natural lifestyle. Your well-being will improve in no time with these little habits.
Press play on the video below to know more about essential oils for dental care:
How do you feel about essential oils as dental treatment? Let us know your thoughts by leaving us a message in the comments below!