If you fancy having to breathe healthier air while working or traveling, then portable humidifiers are the answer.?Sleeping with a humidifier every night?can go a long way in making you healthy. So, take a look at these cute but functional devices which come in exciting shapes, colors, and sizes.?They can be the best humidifier for dry skin, too!
Cute and Adorable Portable Humidifiers You Should Check Out
1. Straw Humidifier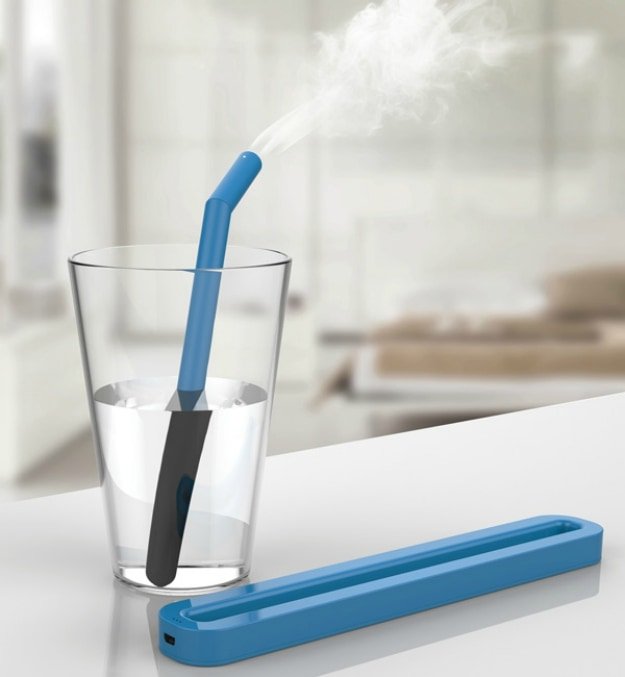 This portable humidifier only needs a glass of water?and the humidifier attachment, and you are ready to get going. You can get a clean personal humidifier available anytime, anywhere.
2. Portable Cool Mist Ultrasonic Humidifier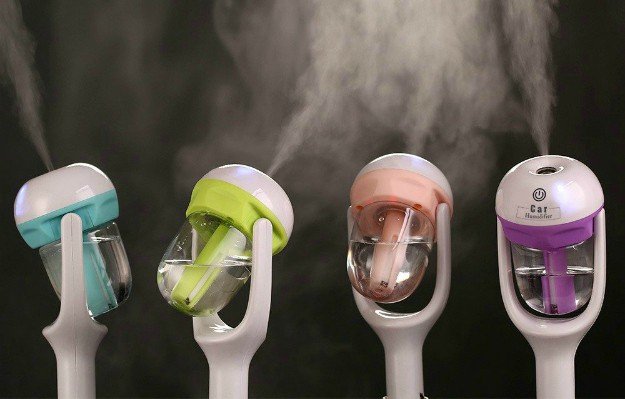 With this portable cool mist ultrasonic humidifier, your car will have an effectively purified air containing increased level of moisture. It only takes a single touch to keep your car?s atmosphere humidified, two touches to freshens the air with tiny essential oil droplets, and three touches to automatically shuts the device off. Just keep the filter fully dried before reusing it to prevent bacteria buildup.
3. Mini Pig-shaped Portable Humidifier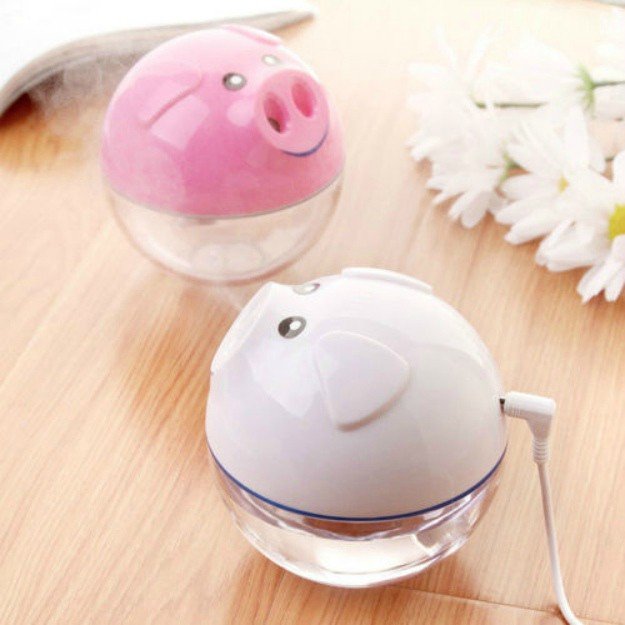 This cute mini pig-shaped portable humidifier humidifies, refreshes, and sterilizes the quality of the air you?re breathing. Even when you?re traveling, battling traffic, or while working in front of your computer, you can enjoy the aroma and benefits of your essential oils. This device is simply powered via USB port on your computer. Pretty awesome, right?
4. Soft Mist Portable Humidifier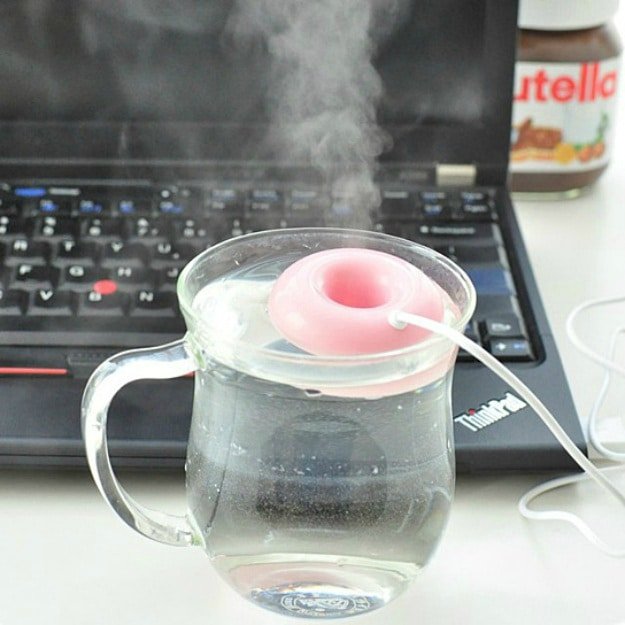 This doughnut shape humidifier creates a soft mist to keep you cool, helps you breathe more easily, and helps you get a good night sleep. This device is also powered via USB port and automatically shuts off when water runs out! It has no filters to change and no batteries to charge, which makes it really simple to run.
5. Portable Whale Style Ultrasonic Humidifier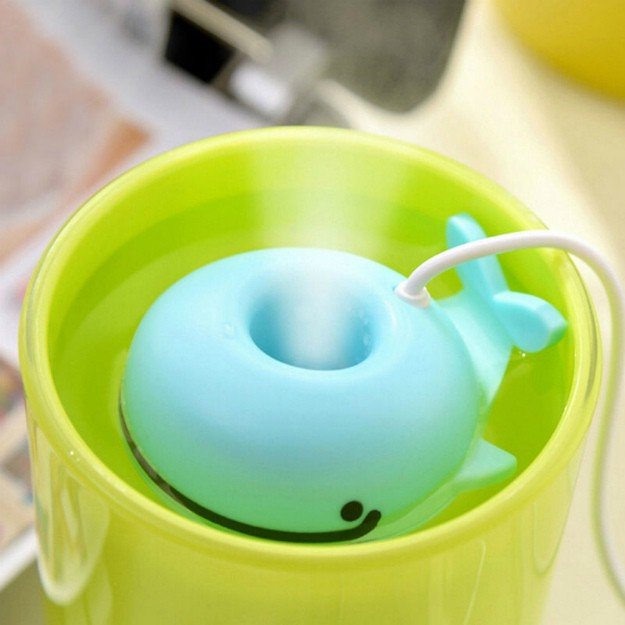 This cute whale shape ultrasonic humidifier automatically shuts off after two hours. All you need is water and USB power supply, and it will help keep you comfortable in your cubicle at work. It makes a great gift for summer activities for office workers and travelers.
6. Sauna Boy Portable Humidifier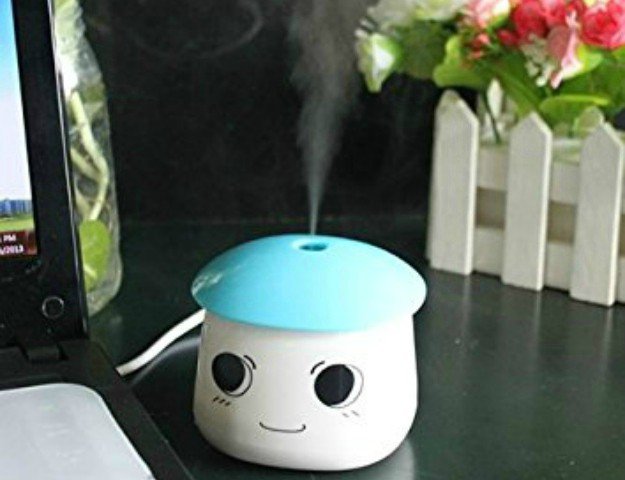 This adorable sauna boy portable humidifier can be installed on?your work table easily. You can also use it in your bedroom at night or in your living area during the day. This device is also powered via USB port.
Watch this video and see how this car humidifier works:
There you have it, six portable humidifiers with cute and fancy designs. They are conveniently easy to operate and do a good job of keeping a smaller space humidified. These devices are handy, and you can bring it anywhere you need it. So, try one now and experience the difference.
Which of these portable humidifiers do you find the most adorable? Let us?know in the comments below!
Disclaimer: Life Beyond Organic is a participant in the Amazon Services LLC Associates Program, an affiliate advertising program designed to provide a means for sites to earn advertising fees by linking to Amazon.com and affiliated sites.
We may earn a commission for purchases made using our links. Please see our disclosure to learn more. We appreciate your support SO very much.