Millennials are going back to the basics and brightening?it up with a dash of sparkles. Glittery cosmetics have found its way into beauty icons' hearts in the form of?coconut oil skincare products. Wondering how to use coconut oil for skincare? Read "'Millennial Skincare' Is Mostly Made of Coconut Oil and Glitter" from Inquirer.Net's Preen below.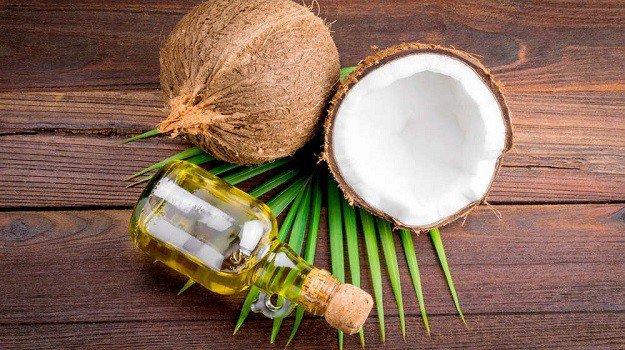 Millennial Skincare Big Secret: Coconut and Glitter
As time goes on, it?s inevitable that makeup and skincare products will evolve from generation to generation. Recently, Racked pointed out that millennials are leaning toward skincare that have specific ingredients and elements. Also, it?s a plus if the packaging comes in millennial pink. (Obviously.)
Millennials, through the internet, make up?the generation that leans the most towards openness. Nowadays, the process of buying anything substantial involves a great deal of research, and when it comes to skincare, the leading ones are based on direct recommendations from people who have tried them. Coconut oil skincare regimens have been all the rage, as well as other more "all-natural" items like mud masks, and essential oils like rose oil and tea tree oil. Of course, it's also a very millennial thing to customize it with a pop-factor, which is, right now, glitter.
21 unexpected #beauty uses for coconut oil. #flawless #skincare #coconutoil #gorgeous https://t.co/jecoJiTFSb

? Charles Messa, M.D. (@CharlesMessaMD) June 8, 2017
Coconut Oil Skincare?Products?Why Are They Recommended?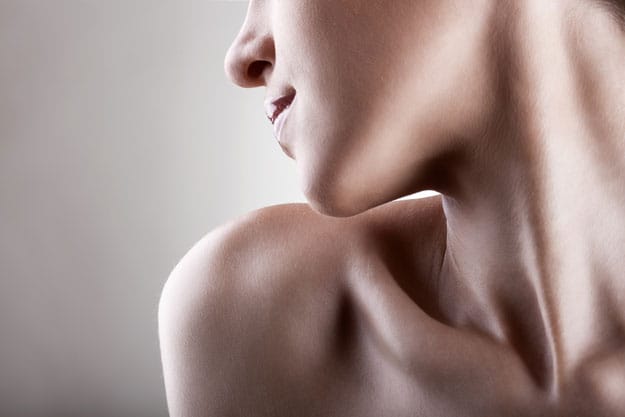 If someone you like and trust tells you something works, you'd be more inclined to try it out. YouTubers and celebrities are more open when it comes to sharing information, and coconut oil is one of the things that has always come highly recommended. Celebrities like Mindy Kaling and Blake Lively slather coconut oil?on their heads of hair?for a?luscious shine. Coconut oil is Emma Stone and Lykke Li's all-natural makeup remover. Shailene Woodley and Gwyneth Paltrow are fans of oil-pulling: swishing coconut oil in one's mouth for a beaming pearly-white smile.
Victoria Beckham uses coconut oil for smooth skin https://t.co/6jwjUhldoZ #celebrity #healthfitness

? InstaMag (@InstaMag16) September 16, 2016
Coconut oil comes highly recommended because it is one of the easiest-to-obtain oils, and it?comes readily available in supermarkets and drugstores. It's fairly easy to use and extremely versatile.
Coconut Oil Skincare Products?How They?Work
According to a study quoted in Dermatology Times, coconut oil can be a "capable moisturizer". Ildi Pekar (facial skincare specialist to stars like Miranda Kerr) swears by coconut oil's antibacterial properties, making it an effective cleanser.
However, one person's?skin care secret?might mean?clogged pores and blackheads for another. In an interview for Get the Gloss, Dr. Stefanie Williams, Dermatologist and Medical Director of European Dermatology London (Eudelo)?remarked on coconut oil's comedogenic properties, saying that it can actually aggravate acne.
The responses vary. Who should you listen to?
The answer: your skin.
First, try?it as a makeup remover in its purest form?virgin coconut oil (VCO). If you get breakouts or any other allergic reaction, do not hesitate to discontinue (or talk to your dermatologist for options), and stick to hydrating with coconut water.
A Coconut Oil Based Skincare?Personalize It!
A lot of coconut oil fans opt to combine coconut oil with other essential oils. Millennials are all about personalizing things, and of course, when it comes to skin care, your own skin should be your number one guide. Other items mentioned in the Preen article we featured earlier are:
Mud Masks
Rose Oil
Tea Tree Oil
So if you're thinking of taking the "all-natural" route when it comes to skincare, you have a lot of fun options to try out. Read about essential oils, and see how they?could help you in your quest towards better skin. After all, the millennial spirit is to research and learn from each other's experiences.
New blog! Top 5 Tips: How to Use Coconut Oil for Great Skin! https://t.co/djRkBt6HUM #skincare #HealthyLiving pic.twitter.com/hjCcj8sJDz

? Ashley Riley (@AshleyEBeauty) June 22, 2017
Choose the blend that works the best with your skin, and of course, don't forget to share it with others! Oh, and don't forget the glitter. Everything is just prettier with glitter.
YouTuber, licensed skincare specialist, and acne sufferer Madeyewlook Twice?decides to try the coconut skincare recommendation so that?in her words?"you won't have to". Press play to watch the results of her experiment, and don't forget to watch?part 2 on her channel!
What is your experience with coconut oil skin care products? Did it work, or did it cause breakouts? Share your experiences in the comment box below.