Air purifier reviews are very important prior to purchasing one for your home. Making an educated choice can save you from getting defective instead of a perfect air purifier for your home.
Air Purifier Reviews: What Do Consumers Want
Amazon is the world's largest web-based shopping?platform. It's web-based presence makes it?accessible and convenient. But what makes it a go to for shoppers?is its?verified reviews from people who bought and experienced products from them. But air purifier reviews, like any other consumer reviews are a plenty. ?So it's imperative that you supplement these reviews with researched facts.
Here are some of the most common features clients look for in air purifiers sold on Amazon:
1. Multiple Levels of Cleaning
Our home is a haven. However, pollutants and germs can still linger in the corners of our homes without us noticing. This is where an air purifier comes into the picture. Dust, allergens, molds, and pollen are captured by air purifiers. ?This ensure?that the air you?breathe at home is clean and safe.
Based on?air purifiers ?purchased on Amazon, the device?s capability to provide multiple levels of air purification is a common feature consumers?look for. Best-selling air purifier reviews indicate that consumers opt to buy purifiers with an ?extra? filtration feature. Besides capturing dust and allergens in the air, air purifiers with odor reduction features are?also top choices.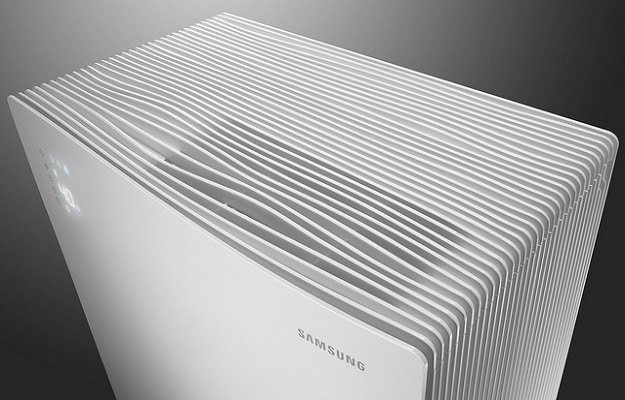 2. Compact and Coverage
Most air purifiers on Amazon are already compact. However, what creates an edge among these products is how much coverage one compact device can facilitate. Most air purifiers can cover 300-500 sq. ft. of space, depending on the brand and the size of the device?s filtration system. Best-selling air purifiers on Amazon are ideally best for medium sized rooms or around 250 sq. ft.
HEPA Filtration
HEPA filtration is one of the most sought after features verified users talk about in their air purifier reviews. This system has the best performance when it comes to filtering allergens in the air. Parents and pet owners love this feature because it eliminates airborne allergens including pet dander.
The changes in season can also trigger allergy attacks due to mold spores and plant pollens. Thus, having air purifiers ?are extremely beneficial to help at keep allergy attacks at bay?all year-round.
3. Odor Reduction
Cooking, smoking, and having pets produce a?certain odor that lingers inside the house. This is not only detrimental to the household?s health but creates an uneasy environment inside. Most Amazon users prefer air purifiers with proven odor reduction features.
Testimonials revealed that having fun indoors with pets is now possible without worries. Consumers also preferred activated carbon filters over ordinary filters to be able to filter smoke produced from cooking.
4. Features UV-C
Did you know that UV-C light can kill bacteria? Learn how UV light works here: https://t.co/lEJYicWNrf pic.twitter.com/CB5XH7RI3x

? UviCube (@UviCube) February 17, 2017
Having a healthier household is the main benefit we get from air purifiers. Consequently, another common favorite among Amazon buyers when it comes to air purifiers are those equipped with UV-C. ?This type of light kills viruses such as E. coli. Changing weather can also pose other viral threats such as the Rhinovirus and the Streptococcus. This can be prevented with UV-C light that sanitizes the air by killing germs onsite.
Purification + Hydrogen gas production at the same time #Innovation #CleanEnergy https://t.co/z3W320dvsS

? martin vimal kumar (@martinvml) May 23, 2017
5. Energy Efficient
The Clean Air Delivery Rate tests air cleaners' ability to filter tobacco smoke, dust and pollen. https://t.co/Lq6MBoC0rZ pic.twitter.com/hPI03xiN7H

? AHAM (@AHAM_Voice) April 28, 2017
Energy-efficient appliances are preferred option nowadays. They don't only help keep our electric bills down, they also help save?the environment. Top-selling air purifiers on Amazon are CADR rated 100+ and certified to be energy efficient. Investing in several pieces for a household can save money in the long run as per air purifier reviews. Instead of several trips to the doctor or taking medications, using an air purifier at home addresses health issues due to pollen and smog. This creates a healthy atmosphere at a low cost.
Air purifiers can also charge ion in the air for a healthier experience. Check out this video from Ionkini Technology to know more:
Allergy attacks, fresher air, and addressing lung issues are just some of the top issues air purifiers?with the above features help eliminate. Five-star ratings and life-altering stories in the review section of the top-selling air purifiers on Amazon can really influence your purchase. Looking for these features in your upcoming air purifier purchase can help you decide best.
Do you have an air humidifier or vaporizer at home? Share your experience in our comments section!
We may earn a commission for purchases made using our links. Please see our disclosure to learn more. We appreciate your support SO very much.