Choosing the Right Essential Oil Diffuser for Your Needs
Let's dive a little deeper to understand how to choose the right essential oil diffuser that suits your needs and preferences…
When choosing an essential oil diffuser, several factors are in play: size and design, price, type of diffuser, noise levels, safety features; and more. Have you taken these into account? But don't worry—we're here to assist.
First and foremost, establish your priorities… Is it room size coverage? Is it the design or appearance? Maybe it's the ease of cleaning? Or possibly the noise levels? All are important—but the weight of each depends on your own preferences.
Factor in Your Space
Consider the size of the room where you'll primarily use the diffuser. Smaller rooms can be adequately filled with aroma by most compact models, but large rooms might require a diffuser with a more powerful output or a larger reservoir, especially if you desire a subtle perfume throughout the day.
Style and Design
Your essential oil diffuser shouldn't just work well—it should look good too. They come in a variety of styles, from sleek and modern designs that blend seamlessly into a chic, contemporary space, to rustic and holistic styles that would be a perfect fit for your zen retreat. Let's dive into some of the top picks for essential oil diffusers.
9 Best Essential Oil Diffusers to Have at Home
The Essential Wellness Oil Diffuser is affordable and BPA free. What makes it one of the best essential oil diffusers around is its double function as a diffuser and humidifier. It's also very easy to use and small enough to fit anywhere in your room!

The wood grain design of the InnoGear Aromatherapy Essential Oil Diffuser has made it one of the most decorative diffusers in 2023. Its interchanging lights and silent nature also provide a calming ambiance to any low-lit room in your home. One of the most reassuring things about this diffuser is its warranty period, which lasts for 18 months.

Instead of going to the spa, bring the spa to your home with the QUOOZ Lull Diffuser. Its blooming flower design and compact nature may give you a consistent and uniform diffusion to calm the aura in any room. It has a 200ml capacity that can last for 6-8 hours before it shuts off automatically.

Meet the perfect blend of style and function: the VIVITEST Ceramic Essential Oil Diffuser. Made with premium ceramic, it not only diffuses your oils efficiently but adds a touch of class to any room. It can emit the fragrance of your essential oils fast in any room and you can use either distilled or tap water without the fear of breaking the diffuser.
Ever wished your diffuser wouldn't run out so quickly? Meet the ASAKUKI Essential Oil Diffuser, boasting a generous 500ml capacity. This standout feature ensures longer run times between refills, making it perfect for those who love uninterrupted, aromatic ambience. While many diffusers need constant refilling, the ASAKUKI keeps your space fragrant for hours on end. Plus, it combines this ample capacity with a sleek design that fits seamlessly into any room.

This is one of the most portable essential oil diffusers because of its size. Step into a world of on-the-go aromatherapy with the Rocky Mountain Oils Handheld Personal Diffuser. Perfectly portable, it easily slips into your pocket or purse. Forget about the hassle of cords, as this gem is battery operated. With its quick diffusion mechanism, it instantly releases your cherished scents. Plus, with its straightforward one-button operation, achieving relaxation has never been easier.
Elevate your aromatherapy experience with the stunning fusion of functionality and artistry presented by the Lecdura Essential Oil Diffuser. Crafted with a beautiful glass design, it not only disperses your favorite essential oils but also stands as a statement piece in any room. Beyond its captivating appearance, it promises optimal performance with features like a built-in humidifier and an auto waterless shut-off. This is more than just a diffuser—it's a piece of decor that brings both elegance and tranquility to your space.

Immerse yourself in a sensory retreat with the Earnest Living Essential Oil Diffuser. Its exquisite design, crafted from premium ceramic, makes it not just a diffuser but a piece of art. The delicate intricacies of the ceramic material add a touch of sophistication to any space while ensuring optimal diffusion of your favorite aromas. Experience aromatherapy in style.
Discover the LINTRO Essential Oil Diffuser's game-changing feature: it's waterless! This means you get pure, undiluted aromas every time. Without the need for water, there's no dilution, just the true scent of your favorite oils. And with its rechargeable nature, you can enjoy these potent fragrances without constant refills. It's pure simplicity and powerful aroma in one sleek package.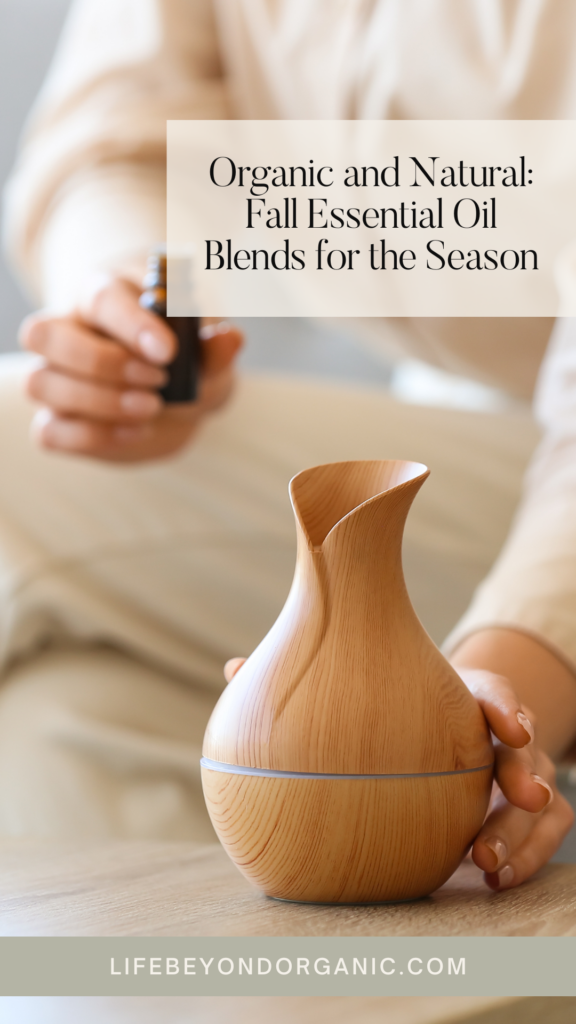 SaveSave
We may earn a commission for purchases made using our links. Please see our disclosure to learn more. We appreciate your support SO very much.